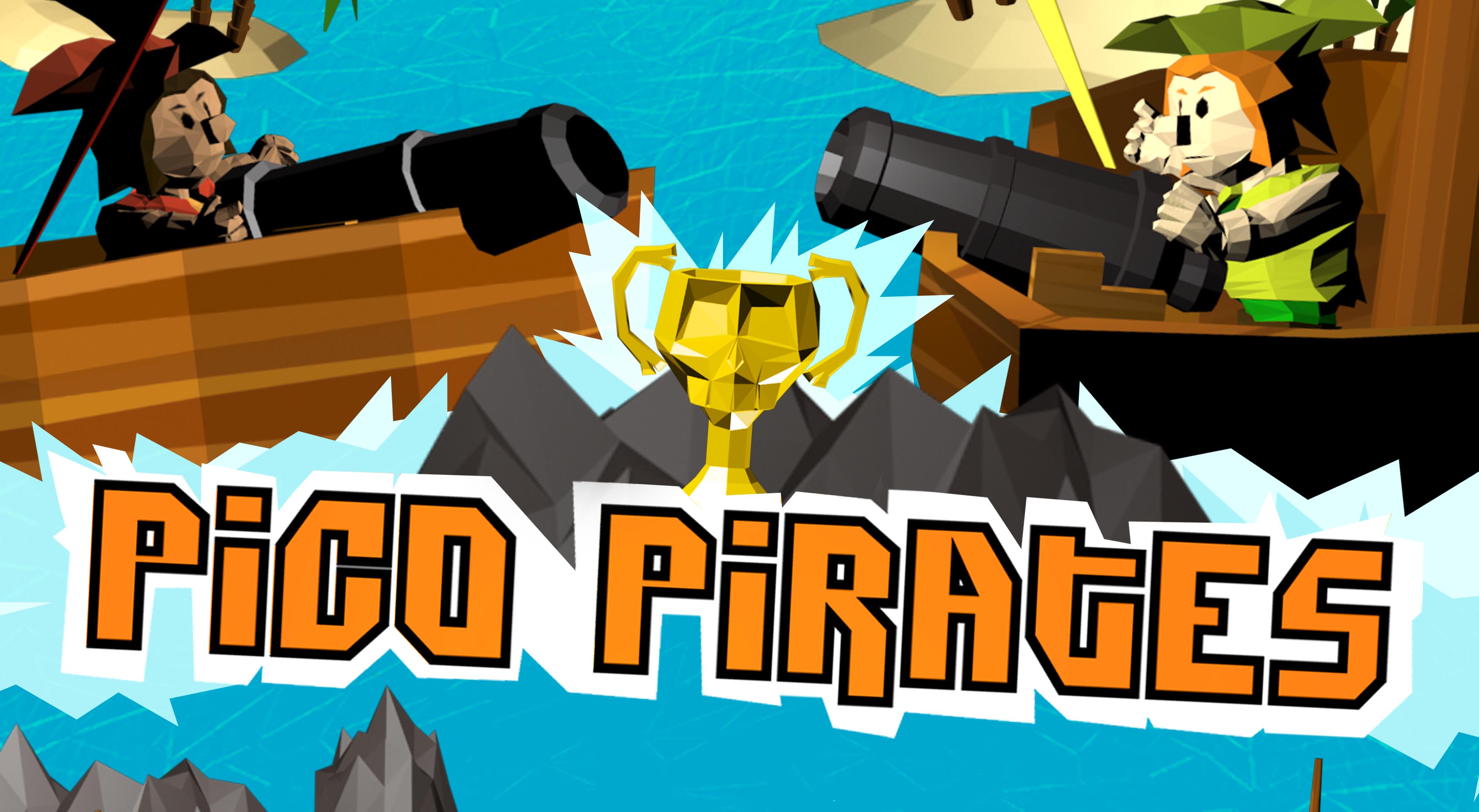 Pico Pirates
A downloadable game for Windows and macOS
Pico Pirates is a hectic local multiplayer game. It is designed to be played with 4 controllers on a horizontal display so you can stand all around it, which is perfect for large gatherings like festivals or parties.

The setting of the game, is the Annual Pirate Championship. At this championship, you have your own ship, and the goal is of course to shoot down the other ships to stand victorious in the end.
Since you start all alone on the ship, you need to run around to the mast to set sail, to the rudder to steer the ship, and most importantly to the cannon to shoot down your opponents.
If your ship sinks there's no need to worry too much. You can swim and board the other ships, and still be part of the game. Whether or not you decide to help your new crew mates, however, is up to you.

Anne Clausen - @DjScoretrick
Simon Stålhandske - @S_Stalhandske
Amanda Rasmussen
Steffen Mortensen
Allan Asp Christensen
Lena Mech
>>> DISCLAIMER: XBOX CONTROLLERS REQUIRED <<<